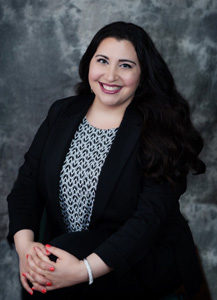 Denise Fiore is a board certified Advanced Practice Nurse who joined Advanced Cardiology, LLC in October 2016. During her junior year at Rutgers University, where she received her baccalaureate degree in nursing, she completed an externship in the Cardiac Care Unit at Morristown Medical Center. She immediately fell in love with cardiology and worked as a nursing assistant in the CCU for the remainder of her time as an undergraduate student. After working for two years as a registered nurse in the Surgical Step Down unit at Morristown Medical Center, she went back to work in the CCU. She became certified as a Critical Care Registered Nurse as well as a Congestive Heart Failure Nurse. She has enjoyed teaching nursing students and orienting new nurses to critical care.
In 2012, she went back to school for her Master's degree. She completed a Dual Degree program at NYU where she received a Master's degree in Nursing as an Adult-Gerontology Acute Care Nurse Practitioner. Since she is also passionate about global health issues and has done missionary work in Tanzania, Africa, she also obtained a Master's degree in Public Health.
In her spare time, Denise enjoys traveling, running and spending time with her family and friends.